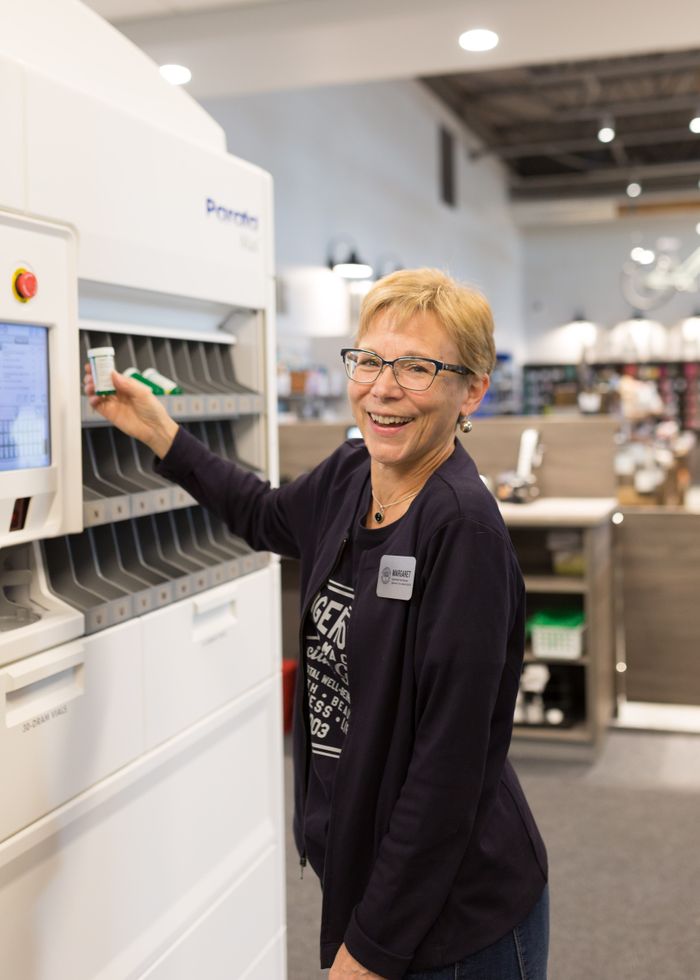 You have many choices when it comes to selecting the right pharmacy. What makes Edgerton Pharmacy different?
Excellence in service is the cornerstone of our pharmacy. We consider ourselves members of your healthcare team and work continually to earn your confidence and trust. Our standardized workflow processes incorporate a 5 step check process to ensure accuracy and efficiency in meeting your prescription needs.
Edgerton Pharmacy is contracted with most insurance plans allowing you local access to superior customer service without a change in your medication costs or co-pays. These contracts enable us to fill most prescriptions, including specialty medications.
Our pharmacy team is committed to work with patients and their health care providers to find an individualized medication plan. Our goal is to help each patient maximize the benefits of their medications while minimizing or preventing adverse effects.