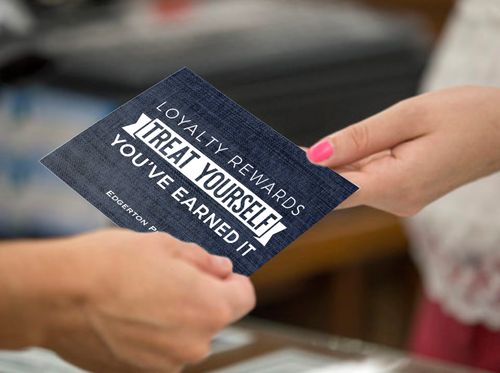 Giving back is something we love to do. Start earning rewards today!
Here's How it Works:
Every time you make a purchase at Edgerton Pharmacy you will earn Loyalty points.
You will be awarded one point for each dollar spent on retail purchases, and 1/2 point per dollar spent on pharmacy purchases.
For every 250 points earned, you'll receive S25 in Loyalty Dollars. The Loyalty Dollars can be used for any non-prescription purchase on your next visit!
Speak to a team member the next time you are in to enroll in our Loyalty Program.